"The wrong actors, the wrong roles could turn out the wrong movie," said director-producer Spike Lee.
Many directors have said that casting is the most important element in the filmmaking process. Some go as far as saying that 90 percent of directing is casting and that a film that is cast well will always be far more realistic and authentic than one cast in any other way. Hiring the right casting director undeniably adds legitimacy to a project, helping you access the best talent available to assemble a cast that is right for your productions' needs. 
To give homage to these unsung heroes, here are the best casting directors of today.
Top Casting Directors in the Film and TV Industry
Kerry Barden
This theater major is known for casting Boys Don't Cry, American Psycho, Conversations with Other Women, and Pitch Perfect. Kerry Barden has 200 film casts under his belt and has partnered with another notable casting director, Paul Schnee, since 2008. Kerry is a member of the Academy of Motion Picture Arts and Sciences and the Academy of Television Arts and Sciences. 
Carmen Cuba
You have a lot to thank Carmen Cuba for. She is the casting director who brought in the actors of hits like Stranger Things and The Martian. Her projects span all genres and cover TV and film. Like Eskinazi, Cuba tweets about some of the hottest TV shows and frequently posts opportunities for queer artists and artists of color, making her a must-follow on the platform.
Ellen Chenoweth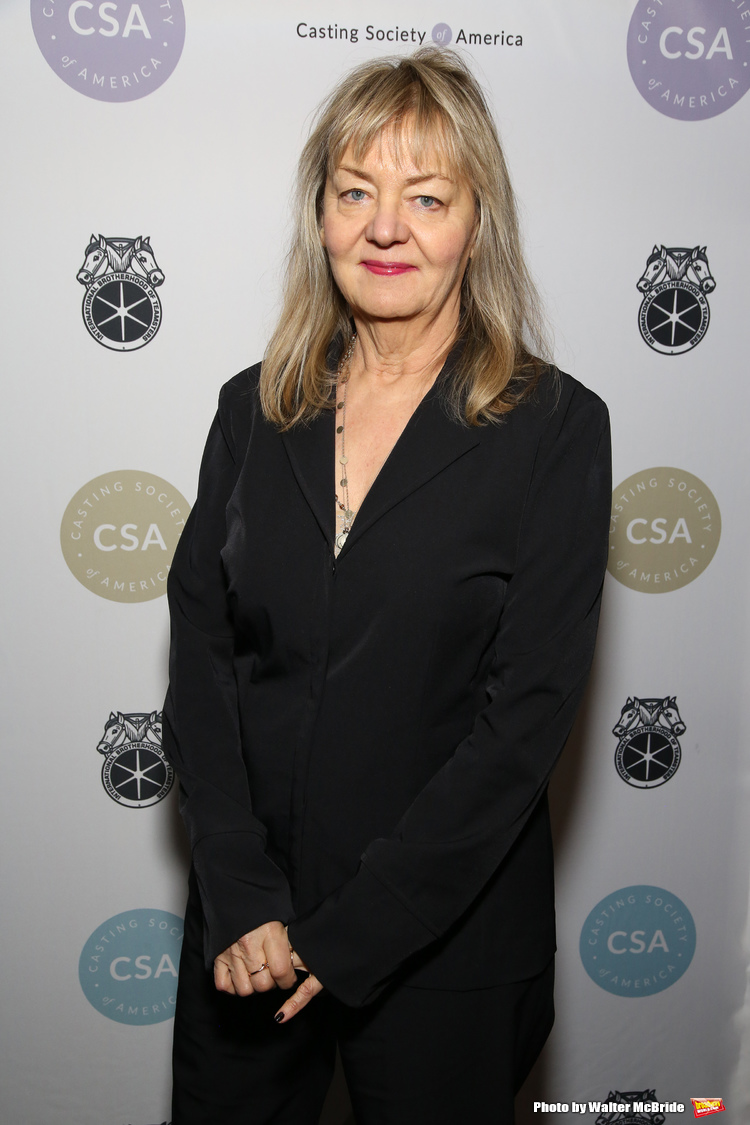 With over 70 features under her belt since 1981 and 17 Casting Society of America nominations, Ellen Chenoweth has become one of the most respected casting directors in America. She quickly rose to success as a casting director for casting many of then relatively unknown actors who later became top talents. After that, she started casting some of the biggest films of the last 30 years, including Terms of Endearment, No Country for Old Men, Doubt, and True Grit. She did Men in Black 3 and The Bourne Legacy and is currently working on Macbeth.
Amy Jo Berman
Amy Jo served as the vice president of casting at HBO for 14 years, casting over 150 projects along the way, which won countless Emmy and Golden Globe awards. Mentioning just 2 of her critically acclaimed projects will immediately amaze you: Game of Thrones and The Sopranos. Despite retiring from the profession since 2011, Amy continues to post audition advice and offer live and web classes on her website for actors.
Sarah Finn
The casting director behind the Marvel Cinematic Universe is a woman! That amounts to more than a thousand roles overall, ranging from characters as high-profile as Captain America to those as minor as his background dancers. Having started out in theater, she joined Paramount Pictures as Director of Features Casting in 1997. Finn has always been good with action and sports movies, casting the likes of The Scorpion King, Walking Tall, Stealth, Never Back Down, Varsity Blues, Miracle, Coach Carter, and Gridiron Gang.
Marci Liroff
Working with some of the most successful directors in the world like Stephen Spielberg, Ridley Scott, and Christopher Nolan, Marci Liroff's credits span more than 50 films. Liroff is a member of The Television Academy, the Academy of Motion Picture Arts and Sciences, and The Casting Society of America, where she serves on the Board of Governors. She frequents Backstage to answer questions from actors and give helpful advice.
Randi Hiller
Randi Hiller has almost 30 years of experience and over 100 feature films under her belt and is currently the vice president of feature casting at Walt Disney Studios. She has received two Emmy nominations, 16 Casting Society of America Artios Award nominations, and 3 Artios Award wins. In 2009, she was declared one of the "25 Power Casting Directors" by Backstage magazine. She worked alongside Sarah Finn in casting several Marvel movies.
Juliet Taylor
Juliet Taylor began her career as a casting director in 1973 and ran the Marion Dougherty Associates casting firm in New York from 1973 to 1977. After a year serving as Paramount's director of East casting, she served as Woody Allen's casting director for 40 years. Allen credits Taylor with finding Jeff Daniels, Mary Beth Hurt, Patricia Clarkson, Mariel Hemingway, Dianne Wiest, Meryl Streep, Chazz Palminteri, Joaquin Phoenix, Parker Posey, and many more, possibly hundreds, to his films. Her non-Allen work is also a list of notable films—from The Exorcist, Schindler's List, Close Encounters of the Third Kind, Arthur, Big, The Birdcage, and many others.