If a musical itself is already physically demanding to perform in, how much effort do you think is put into holding a musical theater audition? 
Getting a talented cast is hard work, and as a casting director, the power to make or break the musical lies in your hands. The actors that you pick are basically the face of the production. Even with the best script, sets, songs, or lighting, without quality actors, the audience is unlikely to remember your show fondly.
No better means of casting has been found in the last few thousand years in the history of entertainment, so audition we must. Here's a guide made simple for you.
Baring the Bones of Holding a Musical Theater Audition
Just like job interviews, auditions allow a panel to assess an applicant's strengths and weaknesses. However, it's not as easy as watching a string of performances the entire day. You want to make sure that as many talents know about the auditions as possible, that schedules are properly set, and that logistics run smoothly. For some casting directors, even background checks are carried out!
Here's a guide made easy.
Secure a proper venue.
The venue you choose tells a lot about your production. No one's going to take you seriously if you're holding auditions in your basement. Since you are casting for a musical, the audition venue should be soundproof and spacious, complete with electrical outlets for instruments and speakers, good enough acoustics, a waiting area, and a nearby bathroom. This could be in schools, community colleges, or local amphitheaters. Some productions go as far as renting a studio or a function room.
Prepare audition material.
A prepared monologue can show off an actor's range without worrying that they may be tripping over lines they don't know. At the same time, ask yourself if the show is one that has many monologues. If not, having an actor audition with a monologue may not be the best choice.  Also, make sure the monologue choices are consistent with the period of the play. Don't have an actor audition with Shakespeare if it's a contemporary play, and vice versa.
Most of the time, you'll want to have actors audition with sides (i.e. short scenes) from the play, roughly two pages maximum.  If at all possible, allow them to have access to the materials ahead of time. 
Now since musicals are not all about acting, you should decide early on what kind of songs the actors should be singing during auditions. Should it be songs from the play? Can they sing songs from other musicals? Is there a preferred genre? Should they bring the sheet to their song? 
Lastly, musicals also require dancing. The production's choreographer should prepare a short dance routine to teach to the actors.
Announce early.
Auditions should be announced months or weeks before the first rehearsal. This not only gives actors ample time to prepare but it also ensures that casting is not hurried. You'll have enough time to gather more talent, set callbacks, and do other preproduction activities.
The best way to get your show to stand out is to have a powerful visual image that grabs the viewer's attention and describes your show without having to resort to many more words than the title. Include all the necessary information and requirements in the casting breakdown to give auditionees, especially newbies, a heads-up.
If you're producing a school musical, you can announce it in any English or performing arts class. Post audition posters on bulletin boards and announce the casting call during assemblies, programs, and school activities. Advertising ahead in the school paper is another great way to attract interest. For community or professional productions, social media is the best route to go. Almost everyone in this generation has a social media account, so take advantage of this and post on your official page, relevant groups, and personal feed. Tag people and ask them to share the opportunity to interested performers. You might also consider contacting agents and managers, if any, who represent local stage actors, as well as using online services like Backstage, Breakdown Express, or Now Casting.
Gather the necessary team.
Normally, the only people who will be in the room during the auditions are members of the creative team: the director, casting director, the musical director, the producer, a reader, an accompanist, and a choreographer. Some casting directors might need an assistant or a stage manager to manage the flow of auditions, including greeting actors, handing out forms, collecting portfolios, bringing in the next actors, and introducing them to the casting personnel.
Anticipate the volume of auditionees coming.
How is the response from your casting call going? Were there many who were interested? How many contacted you? You should know how much time you should spend for each actor, so schedule the auditions accordingly. You might not be able to accommodate everyone in the waiting room if you keep bringing actors in.
Record and review.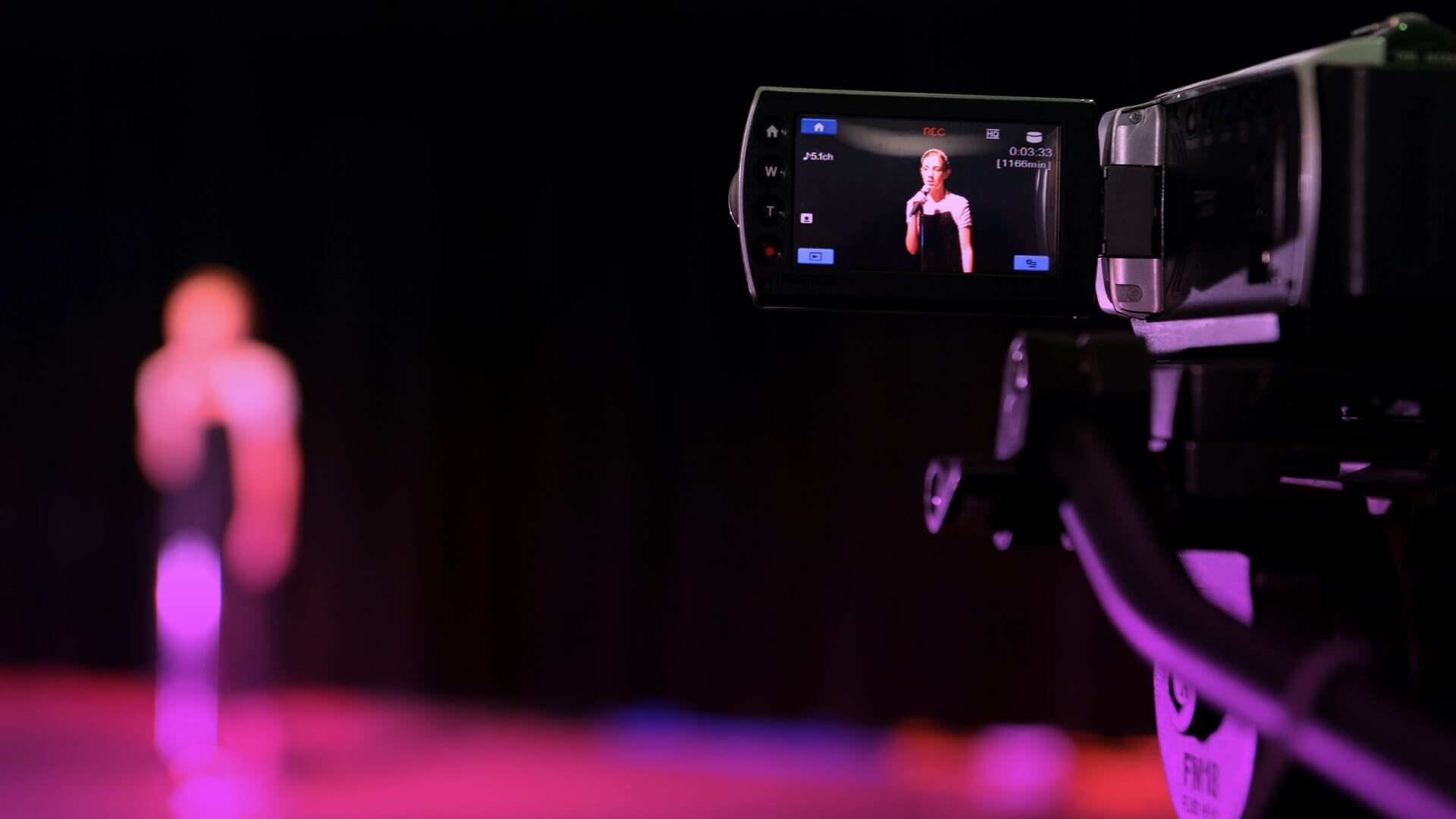 If you have many actors coming to the auditions, it's impossible to remember who did which performances and how well each one fared. Record all their performances for reviewing later. This will help you decide better with a clearer state of mind. It will also allow you to compare two or more actors easily. Be sure to ask the actor's permission before you start the camera. Don't forget to bring extra batteries and a tripod.
Set callbacks.
Initial auditions often leave you with a few question marks. First round auditions are generally a time to separate the good from the bad, the possible from the impossible. After reviewing, you might find two or more people who would be right for a particular role. Or you may just want to see if certain performers were quite as good (or bad) as they seemed in the first go round. 
This is why it's often necessary to hold callbacks to observe actors more carefully. You'll want to allot more time for each actor by this time, and chances are, you'll want to select new sides. Again, try to make them available ahead of time so that the actors can prepare. You'll definitely want to make sure with this new round of auditions that the actors can take direction.
Furthermore, callbacks are also a good time to discuss any specific questions of schedule or conflicts.
Take your time.
Now reap the benefits of being prepared and take your time to choose the cream of the crop. Aside from the actors' talents, conduct background checks if you need to, take a mental note of their attitude, try to remember how quick they picked up direction and choreography, and consider their commitment.
Remember, casting can make or break the play. Good luck!